Social Media Content Creator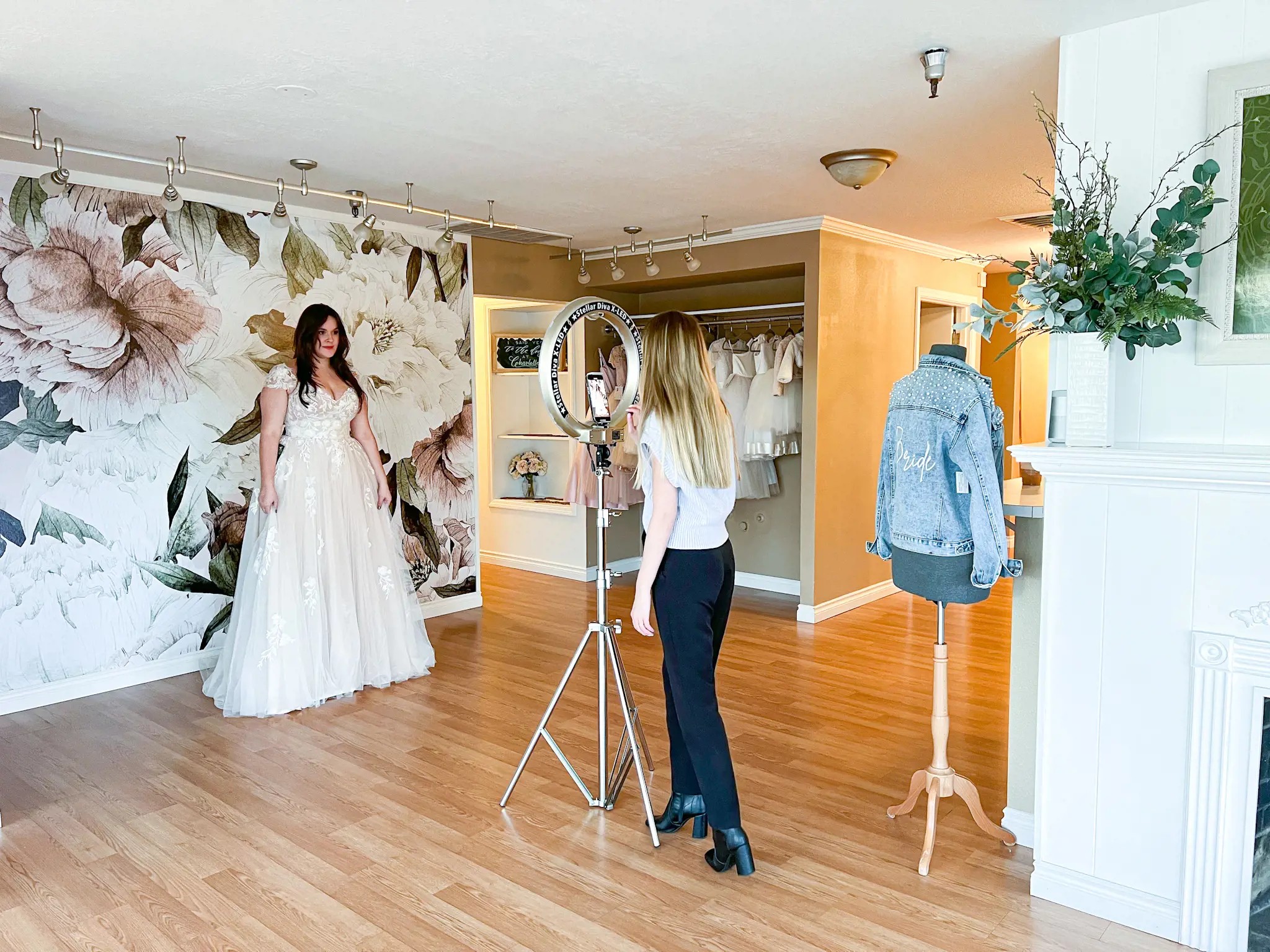 About our company:
We have been helping brides Say Yes to the Dress for over 30 years in Portland, OR. We have an extremely high level of customer service, a knowledgeable staff and a positive, no drama and extremely fun workplace! We are looking a for a social media master to join our marketing team. You're someone who can effectively create fun, original and attention-grabbing content. You're energetic, hands-on and full of ideas. Does this sound like a good fit?
The successful candidate will be responsible for developing and implementing our social media strategy in order to drive traffic and increase engagement across all social media and marketing platforms while maintaining Charlotte's brand, mission and core values.
Primary Responsibilities:
Create/manage social media content and daily execution of all organic social media channels including Instagram, Facebook, TikTok, Pinterest and emerging social media platforms.
Engage with our followers, customers and community across all platforms.
Identify and implement emerging social media trends and opportunities.
Brainstorm, pitch and conceptualize original content ideas for social media platforms.
Craft copy in accordance with brand tone and voice guidelines as well as social media marketing standards.
Understand our brand, target audience, and competitor activities.
Manage the storytelling behind each creative output to ensure it is clear, concise, snackable, and true to our content.
Be aware of social media trends and formats, while also producing new template and design approaches.
Design, build and illustrate graphics and elements for social platforms and website, that align with our brand guidelines including but not limited too, Pinterest pins, event graphics instagram story slides, etc.
Stay up to date on the most recent social media trends and formats.
Use campaign performance data to understand the effectiveness of campaigns and apply key learning to future campaigns.
Utilize social media analytics tools to inform future content campaigns.
Adhere to brand identity standards and guidelines.
You will work directly with the company's Marketing Director, Owner and Operations Manager.
Qualifications:
A minimum of 2 years of social media experience.
Portfolio showing range of experience, concepts, written and visual styles. Proven ability to create for social media is desired.
Demonstrated understanding of current social media best practices: Facebook, Instagram, TikTok, Pinterest, etc.
Ability to adhere to our brand voice and guidelines
Experience with Canva and Adobe Creative Suite
Excellent writing skills that includes proper grammar, formatting, and proofreading and editing
Experience using design and video editing software such as Adobe Creative Suite or something similar.
Must be a team player and able to work with many different people effectively
A self-starter, with the ability to work independently, handle challenges with a positive attitude, and work in a fast-paced environment.
Ability to think strategically, handle multiple tasks, and communicate with team in-person and remote.
Strong time management skills
Eye for design and attention to detail
Excellent design ability, creating and maintaining a brand, and successfully engaging audiences through social media.
Charlotte's Weddings is a growth company and we are looking for team members to grow with us. We pride ourselves in not only empowering our brides but also our staff by providing a positive yet motivating work environment.
Perks of Joining our Team:
Competitive Pay
Employee Development Programs and Support
Company Growth
Health/Dental/Vision Plans
Vacation
Opportunity to work with passionate team members
An inclusive company culture that is being built intentionally to foster an environment that supports and engages talent in their current and future endeavors.