Frequently Asked Questions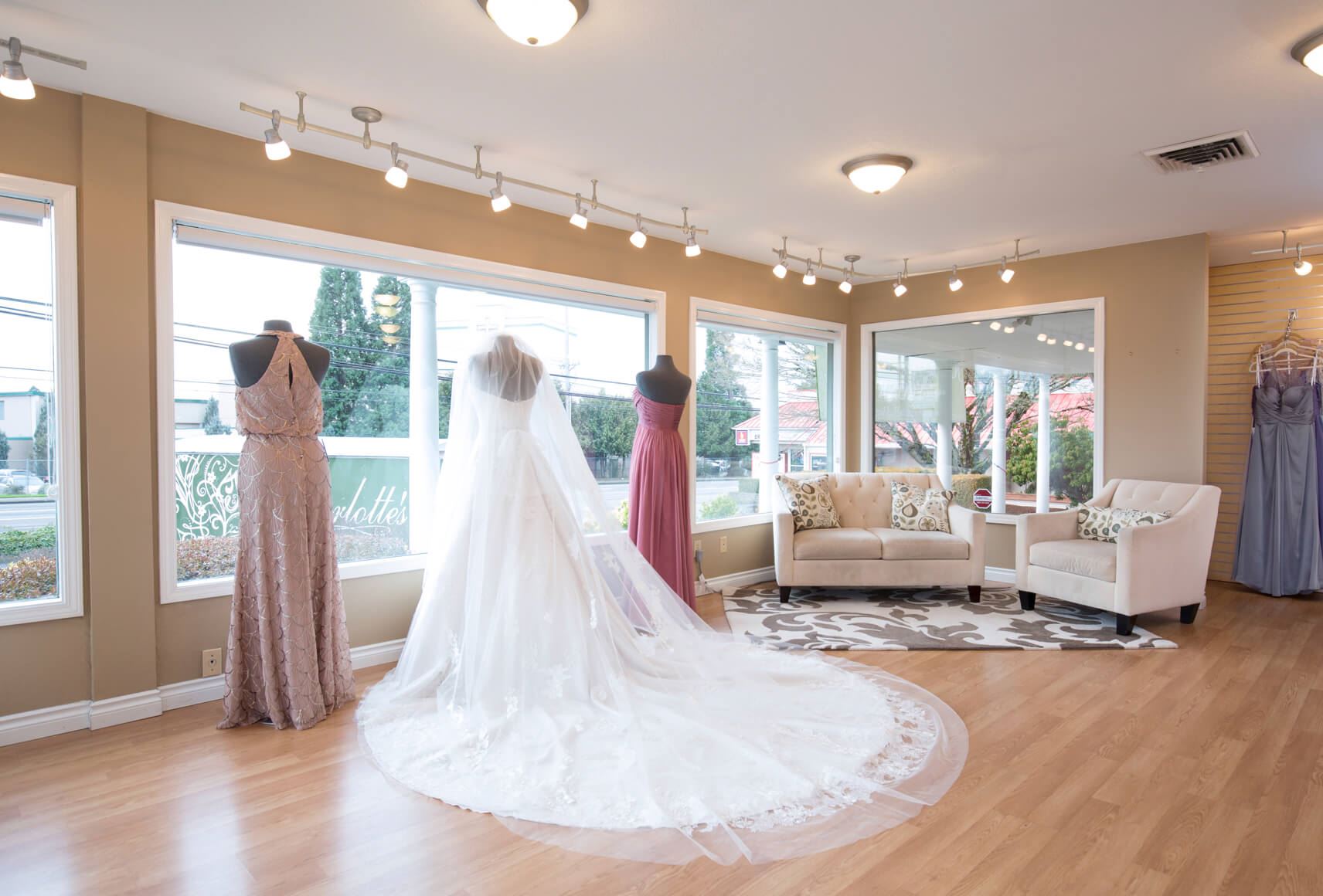 Image by Paul Rich Studio
DO I NEED TO MAKE AN APPOINTMENT TO TRY ON WEDDING GOWNS?
We suggest you make an appointment because it guarantees you a bridal suite and a bridal stylist to help you. We have a limited amount of rooms and each bride has her own personal stylist during her entire appointment. The private rooms are for our brides and their family and friends to try on. If you don't have an appointment we will do our best to fit you in. However, you may browse around the store and choose some favorites to try on at your appointment time.

To request an appointment, CLICK HERE

No appointment is needed to try on bridesmaid dresses, moms dresses or flower girl dresses. However, the weekdays are less busy than the weekends.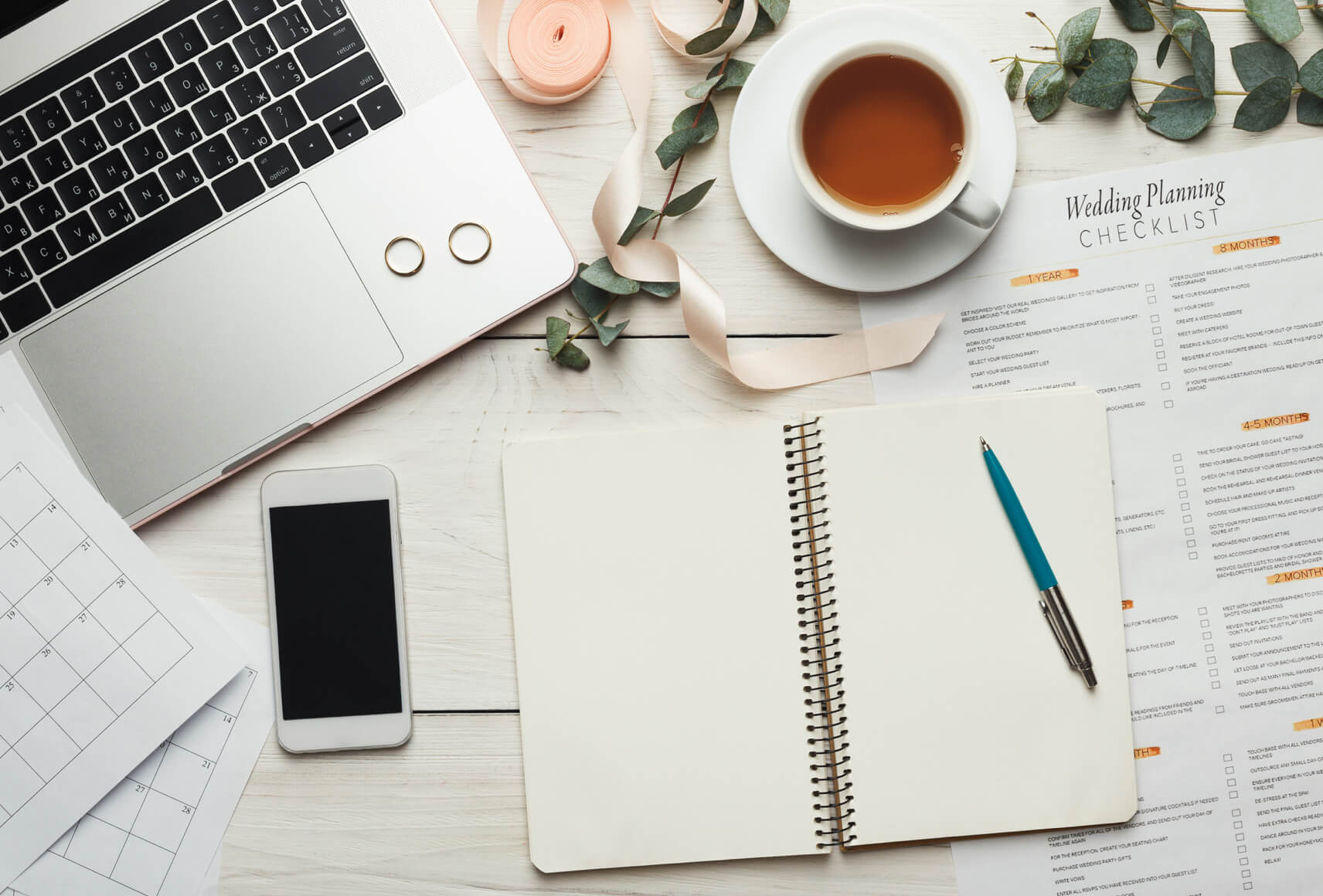 HOW MUCH TIME DO I NEED WHEN ORDERING MY WEDDING GOWN?
Most wedding gowns take 5-7 months to arrive once you order them. However, most designers have a rush option that allows customers to "get in the front of the line". It does cost an additional fee, but if you are worried about alterations, travel, etc. for your wedding, adding a rush is always a great idea.

If you need a wedding gown in 4 months or less there are options for you as well. Some designers carry stock in their warehouse. If ordered and the designer has your color and size, they can ship the dress out within 30-60 days. This means you would receive your dress in a few short months. You could also buy a wedding gown off the rack, which means you are purchasing a sample piece that has been tried on several times. However, not all gowns are available to purchase off the rack. Remember when purchasing off the rack the gown may need to be cleaned and beadwork reattached. Your local cleaners/seamstress could do that for you.

No matter how fast your wedding is approaching, there is the perfect wedding gown for everyone.

View our Bridal Collections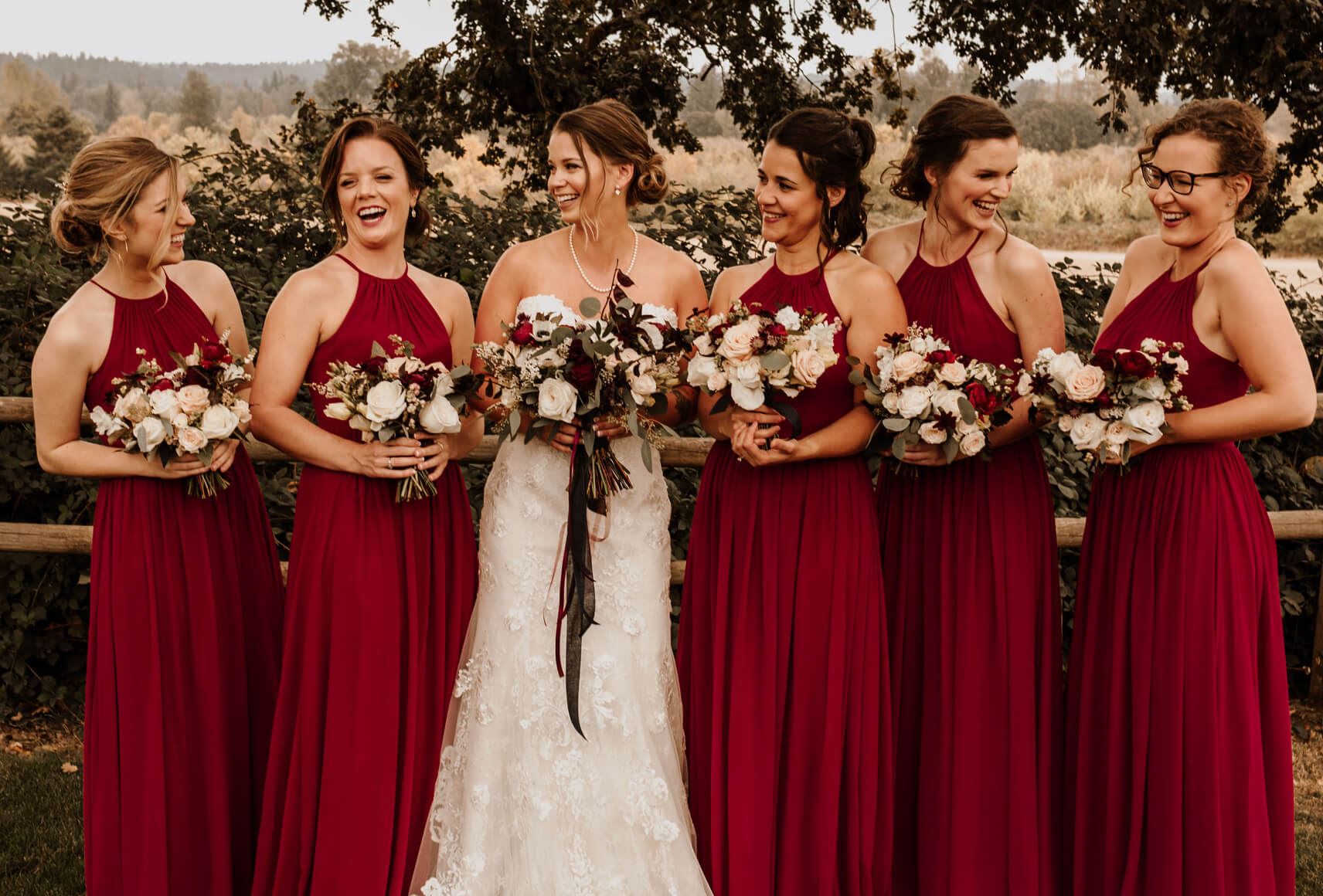 HOW LONG DOES IT TAKE TO ORDER BRIDESMAID DRESSES? AND WHAT IF MY BRIDESMAIDS ARE IN DIFFERENT CITIES?
Most bridesmaid dresses take 3-4 months to arrive once you order them. We suggest ordering all of your bridesmaid dresses from the same location and at the same time. This ensures that the dresses are made from the same dye lot and are shipped together. If you need your dresses in less than 3 months most designers offer the rush option for an additional fee.

When bridesmaids are in different cities they need to be measured by their local bridal shop. They should try and find the designer of their dress to try on to get a better idea on size. Once they are measured, they can log onto the designers website to review the correct size chart. They should compare their measurements to the size chart and choose the appropriate size. Once they have chosen their size, they can input all of their information into the bridesmaid agreement on our website and hit submit and the agreement gets email directly to Charlotte's. A 50% deposit is needed on each dress to get them ordered. So, if the bridesmaid is responsible for her payment she can pay for it over the phone. We can also ship the dress to her when it comes in for an additional fee.

View our Bridesmaid Collections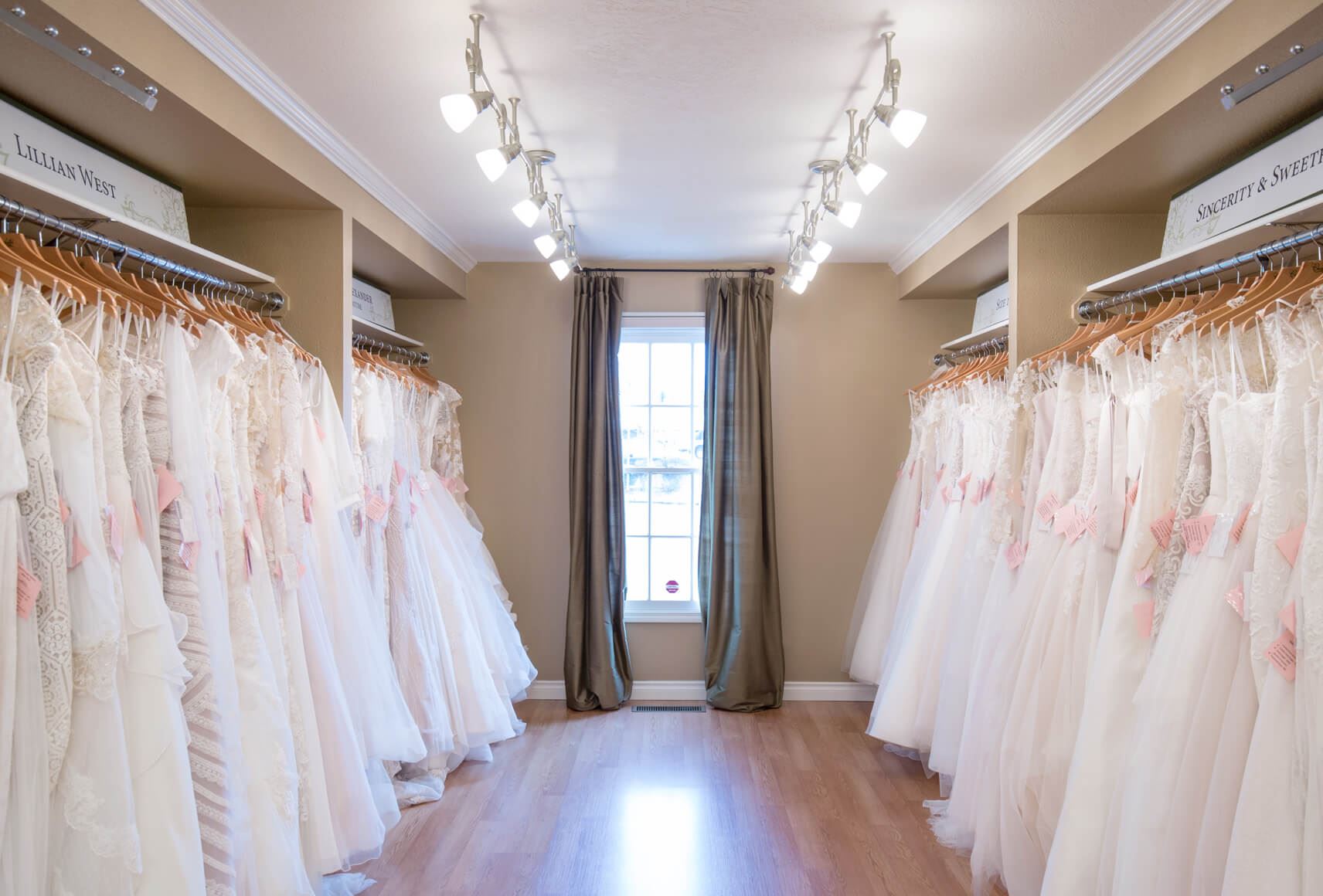 Image by Paul Rich Studio
IF I ORDER MY WEDDING GOWN FROM CHARLOTTE'S ARE THERE ADDITIONAL DISCOUNTS?
Yes. If you buy your wedding gown from Charlotte's, there are additional perks for being a Charlotte's bride. You receive discounts on your bridesmaid order, flower girl dresses, and mother-of-the-bride dresses. Plus, you receive a discount on the steam and press of your gown for the big day, as well as the gown preservation kit for after the wedding. You also receive personal attention throughout your planning process. Don't forget to join our private facebook page once you purchase your gown for special events and offers for only Charlotte's Brides.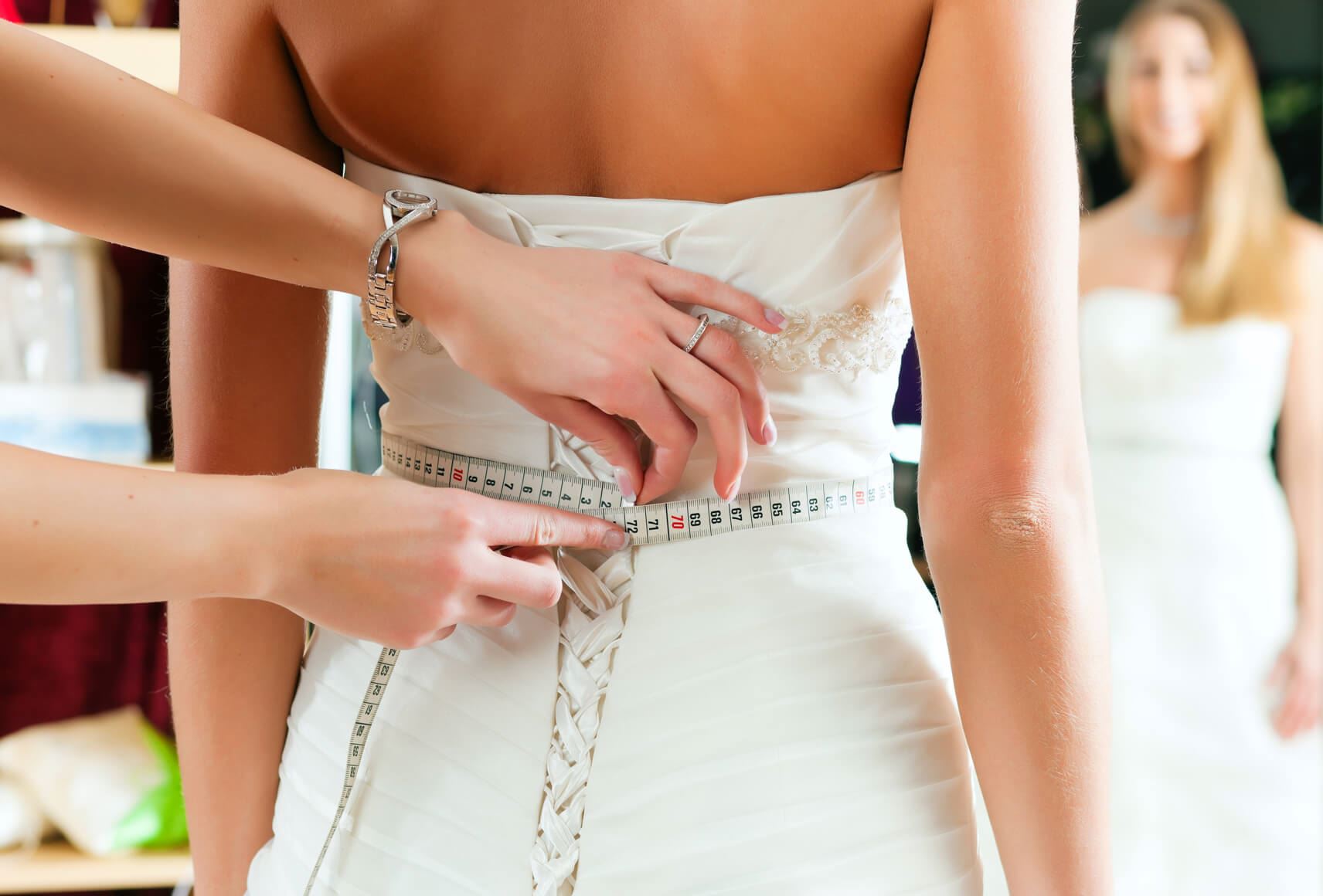 HOW FAR IN ADVANCE DO I NEED TO SET UP ALTERATIONS?
We suggest you make your first appointment with a seamstress 8-12 weeks before your wedding. Before your appointment have all of your undergarments with you, such as a bra, slip, and shoes. It makes the biggest difference in the fit of your gown. You will have at least three appointments with a seamstress before your wedding day. We also suggest that you review our seamstress page for more information on our seamstresses. Once you are done with all of your fittings, leave the gown with Charlotte's to have it steamed and pressed. It will be ready a few days before the wedding.

Learn More About Alterations