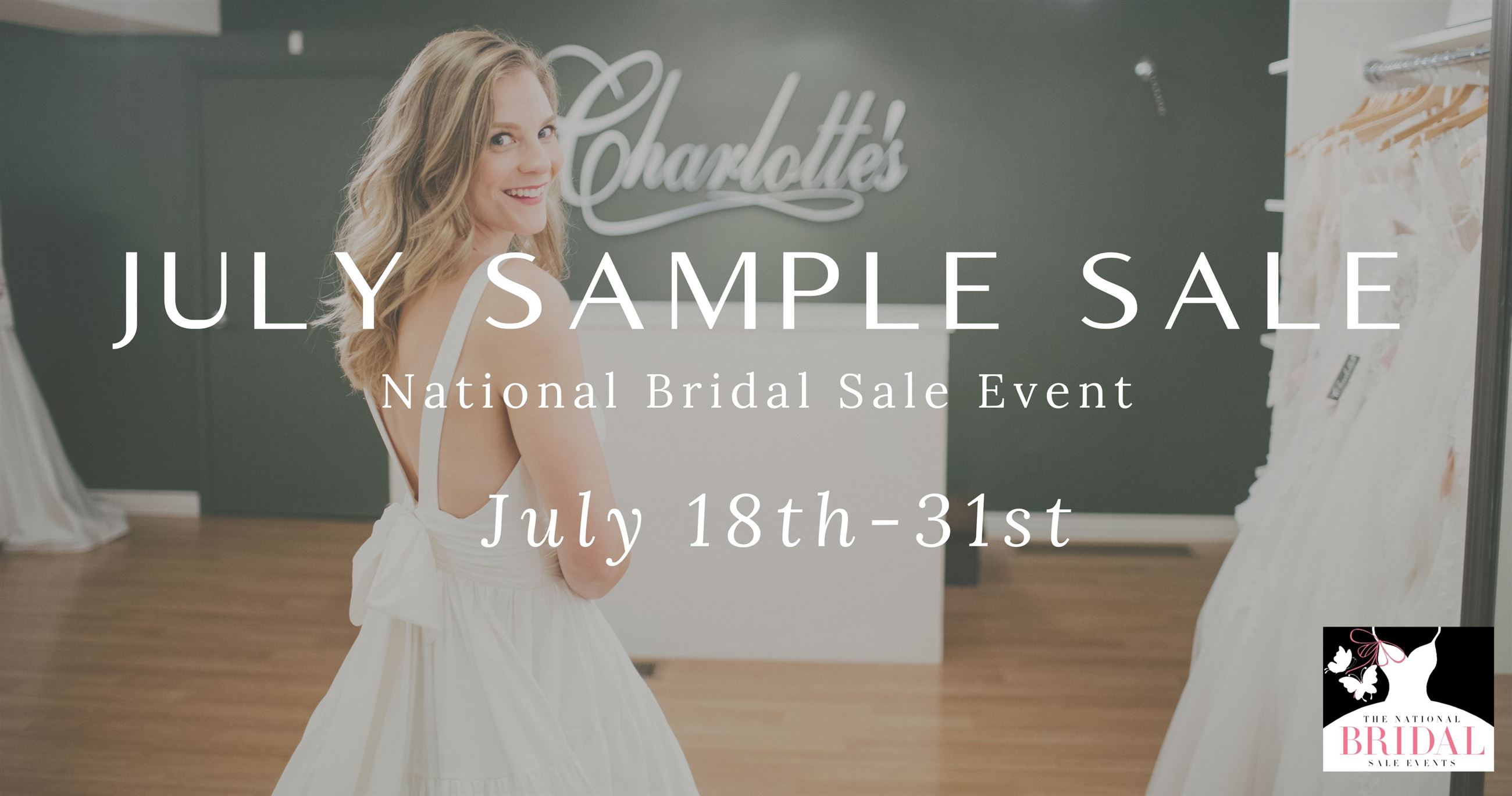 July Sample Sale
July 18th-31st
We are pairing with the National Bridal Sale Event, a nationwide bridal event helping brides find their dream gowns at a dream price, during our July Virtual Sample Sale, July 18th-31st!
Shop gowns bridal sizes 6-28 priced at $599, $399, and some even $199!!
These amazing gowns have been gently loved by brides-to-be in-store, but it's time to make room for new gowns!
The sale goes live Saturday, July 18th at 10am PST!
---
Sale Information:
-Gowns are at price points of $199, $399, and $599
-Gowns are available for curbside pick-up day of purchase, perfect for elopements or those with shorter timelines!
-These gowns will not be available to try on in-store and our in-store appointments will not have access to these gowns.
---
July In-Store Appointment Special
If you're looking for the in-store experience, we are offering 10% off on all special orders to our in-store appointments for the month of July!
---
Are you ready?
We can't wait for you to say yes to the dress with us at Charlotte's!
Questions? Call 503.297.9622 or email bridal@charlottesweddings.com
---
Fine Print:
-Curbside pickup only for virtual sample sale purchases.
-Sample sale purchases must be paid in full.
-We will not be offering in-store try-ons, try before you buy, or holds for gowns in the virtual sample sale.
-These sample sale gowns are only available online and will not be available to in-store appointments.
-Sample sale gowns are sold as-is and sales are final, cannot be combined with other discounts or offers.
-10% off not applicable towards sample sale gowns and only to special orders only and must be paid in full.
-Discounts or specials not applicable towards the Disney Fairy Tale Weddings Collection.